Transforming interior spaces into showstoppers, we are proud to bring innovative and affordable staging concepts to Queenstown homes.
This stylish house in Jack's Point called for some stylish home staging! We love everything about this install, and these inviting leather chairs complement the space perfectly. Possibly one of our favourites to date!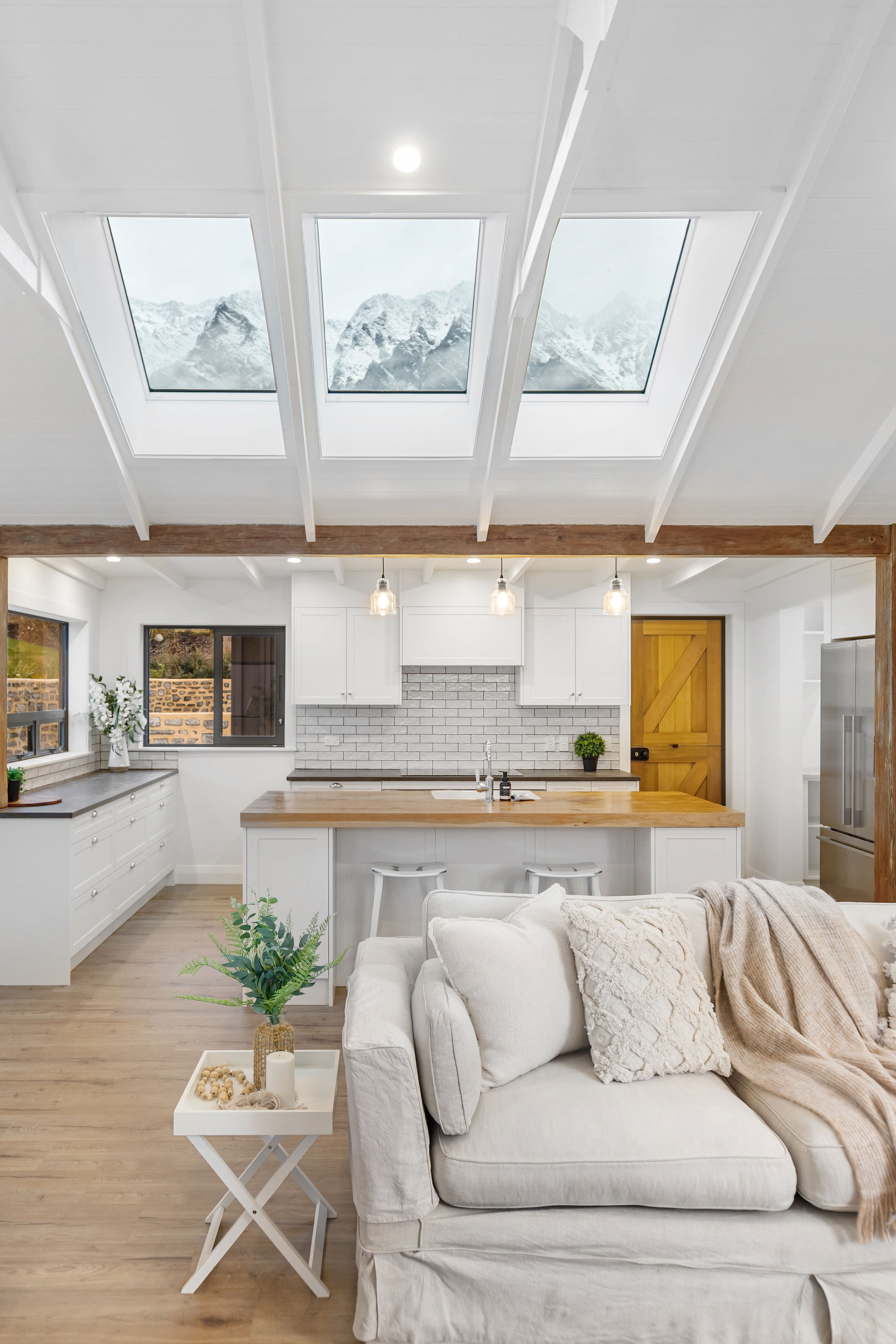 This gorgeous property required a graceful presentation. Combining textures and plush hues to complement the beautiful details of the house, clean lines, and wonderful light.
INTERIOR DESIGN
EXTERIOR DESIGN
THE PRINCIPLES
NEW RULES
"EVERY ROOM NEEDS A TOUCH OF BLACK"
Amazing!
"I have worked in the property Industry for a number of years, I decided prior to selling one of my completed projects I wanted to stage the home first, I put the word out there for recommendations - Space Proud was highly recommended to me by nearly everyone! Rochelle at Space Proud over exceeded my expectations, I was completely blown away at how she transformed a blank canvas into something that took my breath away! the home looks stunning, she has done an incredible job! I have already had several calls about the home and it has only been listed for less than 24 hours! Thank you SPACE PROUD - AMAZING!!!"
The house looked so good we didn't want to sell it!
"Loved seeing Rochelle's magic take place on our recent house sale, such a brilliant and efficient transformation done at short notice and carried out professionally! The house looked so good we didn't want to sell it, but we didn't get the chance to think about it, as it sold in a week!!! Thank you Space Proud."
LOVE YOUR WORK!
"We can't wait to use Space Proud again. Not only is Rochelle fabulous at what she does, she was fast and hassle free. Love your work."
ROCK STAR!
"We had the most fantastic experience working with Rochelle and the Space Proud team! Rochelle was easy to work with, responsive, and massively creative. Her design choices accentuated all of the beautiful things I loved about our home, and we sold the property within days of staging being completed. I would unequivocally recommend Rochelle and her services without any hesitation - she's a rock star!"
FABULOUS JOB!
"Rochelle recently staged my apartment in Queenstown and she did a fabulous job, the apartment looked fantastic and I sold at above asking price, many thanks Rochelle, you did a great job!!"